Afrikaans FAL – Reading and comprehension – Haas en Skilpad (with audio)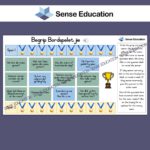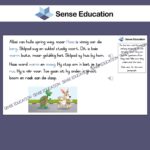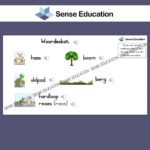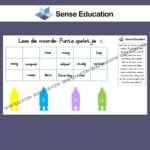 Resource Description
Imagine a rabbit and tortoise having a race. Who do you think is going to be the fastest? Read the story to find out what happened.
This interactive lesson consists of:
– Introducing story vocabulary
– "Haas en Skilpad" story
– Comprehension board game
– Points vocabulary game
– Rewriting the end of the story
– Audio buttons for sentences and words to be read for you with the correct pronunciation
This lesson is diving into the classic fable that has a brilliant moral of the story.
*Post a picture or video of the learners interacting with our content and share it on social media. Make sure to tag Sense Education so that others can see how learning can be fun.
Slides: 8
Subject: Afrikaans First Additional Language
Content: Reading
Format Type: PowerPoint Presentation
Suitable for: Grade 2 – 3
Group size: Unlimited
Copyright: Sense Education
Use, by you or one client, in a single end product which end users are not charged for. The total price includes the item price and a buyer fee.