Afrikaans – Plaasdiere plakate vir Graad R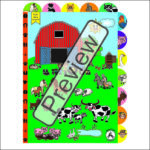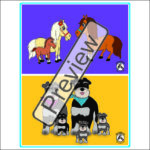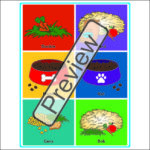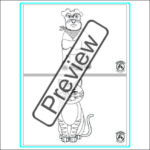 Resource Description
Plaasdiere plakaat en diere kaarte, is kleurvolle, prettige prente om jou klaskamer of kind se kamermuur te versier.
Instruksies vir 5 speletjies om met die kaarte te speel, is ingesluit.
Vinnige en maklike manier om te leer oor plaasdiere:
* Manlike en vroulike diere
* Wat noem ons die diere se kleintjies
* Die geluide wat die diere maak
* Wat eet hulle en
* Additionele interessante feite oor elke dier.
45 Bladsye kleur of swart en wit, prente maak dit 'n moet hê vir elke klaskamer.
Intellectual Property All contents of this book and games, understood to include, but not limited to; text, graphic design, games, images or content, are the intellectual property of Speech Fun / Spraakpret. No content may be duplicated, resold, reused, distributed, displayed, translated, modified, reverse-engineered, disassembled, recompiled or otherwise exploited. You shall not upload to, or otherwise publish through social media sites, any of the contents, information or other material that infringes on Copyrights. It is intended for the use of the buyer of this product, only.