Afrikaans – Rikus Robot – r-klank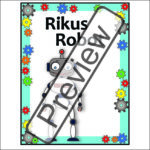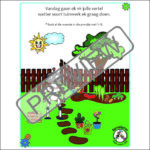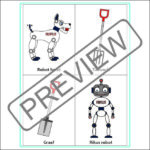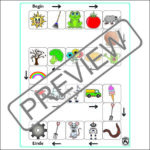 Resource Description
Instruksies en gebruik:
Die boekie is geskik vir kinders in Graad R tot Graad 3.
Gebruike:
1. Dit is geskik vir vaslegging van die r-klank op sins – en storievlak.
2. Dit brei woordeskat uit oor die tema, nl. tuinwerk en tuingereedskap.
3. Dit kan as 'n leesboekie vir aanvullende lees gebruik word.
4. Dit moedig storiegeheue en terugvertelling aan.
6. Oorsaak-gevolg vrae kan ook gevra word oor die storie.
Instruksies:
1. Bespreek die r-woordkaartjies eers met die kind, sodat hy/ sy bekend is met die nuwe woorde in die boekie.
2. Wanneer die r-woord gesê word, vra aan die kind waar hy die r-klank hoor: aan die begin, in die middel of aan die einde van die woord.
3. Lees dan die storie en laat die kind die sinne herhaal indien hy/sy nog nie self kan lees nie.
4. Laat die kind die storie terug vertel.
5. Soek nog tuingereedskap prente en luister watter nog 'n r-klank in het: grassnyer, kantsnyer, besem, vullissak, tuinslang, skoppie, plantjies, water, gieter, kompos, ensovoorts.
Aktiwiteite:
Speletjies en oefeninge agter in die storieboek. Painted Pony (Pty) Ltd
Intellectual Property All contents of this book and games, understood to include, but not limited to; text, graphic design, games, images or content, are the intellectual property of Speech Fun / Spraakpret. No content may be duplicated, resold, reused, distributed, displayed, translated, modified, reverse-engineered, disassembled, recompiled or otherwise exploited. You shall not upload to, or otherwise publish through social media sites, any of the contents, information or other material that infringes on Copyrights. It is intended for the use of the buyer of this product, only.