Afrikaans – Waar is my ander skoen? Ruimtelike begrippe. 2 – 3 jaar oud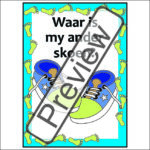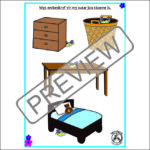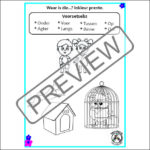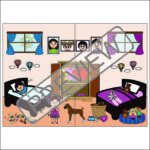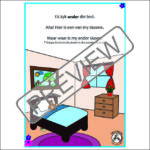 Resource Description
Instruksies en gebruik:
Ruimetelike begrippe byvoorbeeld, onder, agter, bo en binne, beskryf die verhouding tussen ons en voorwerpe. Asook die verhouding tussen voorwerpe. Byvoorbeeld, die koekie is binne die plastiek houer wat bo-op die kas staan.
Dit is belangrik vir kinders om die konsep van waar 'n voorwerp is te verstaan. Die vermoë om te kan beskryf waar 'n voorwerp is, ontwikkel taalgebruik en die vermoë om hulle gevoelens te kan beskryf. Dit help ook met latere sukses om te kan lees, wiskunde te doen en metdie uitvoer van instruksies.
Wat kan my kind leer:
1. Ruimetelike begrippe.
2. Brei woordeskat uit.
3. Fyn motoriese vaardighede.
4. Oplettendheid.
Wat is ingesluit:
a. GeÏllustreerde storieboek.
b. Werkskaarte om die ruimtelike beginsels te oefen.
– Eenvoudige en moeiliker oefeninge ingesluit.
c. Vind die prentjies speletjie.
d. Bonus idees om by die huis of klaskamer te doen.
e. Uitgebreide voorsetsels speletjie.
f. Inkleur prente om voorsetsels te oefen.
Intellectual Property All contents of this book and games, understood to include, but not limited to; text, graphic design, games, images or content, are the intellectual property of Speech Fun / Spraakpret. No content may be duplicated, resold, reused, distributed, displayed, translated, modified, reverse-engineered, disassembled, recompiled or otherwise exploited. You shall not upload to, or otherwise publish through social media sites, any of the contents, information or other material that infringes on Copyrights. It is intended for the use of the buyer of this product, only.