Bettie the pink Hippo – Colours and shapes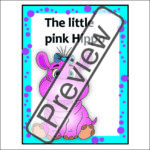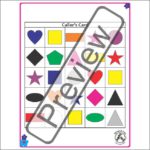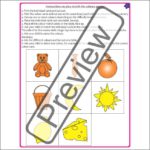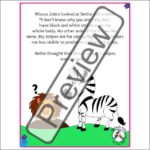 Resource Description
The book and games are suitable for children between 4 – 6 years old.
Learning to recognise shapes and colours is an important step in the cognitive development of children. It teaches children clear communication skills by learning to think about the objects' attributes.
What can my child learn:
1. Fine motor skills.
2. Sensory experience.
3. Learn and identify the basic shapes.
4. Learn and identify the 5 primary colours.
5. Expand vocabulary.
6. Learn interesting facts about the animals in the story.
7. Moral of the story.
What is included:
1. Match the colours game.
* Cards to cut included.
2. Connect the colours game.
3. Shape and colour Bingo.
* Cards and instructions included.
4. Paint activity:
a. Paint the dots (individual or class activity).
b. Learn what happens when colours mix.
c. Finger paint activity.
Intellectual Property All contents of this book and games, understood to include, but not limited to; text, graphic design, games, images or content, are the intellectual property of Speech Fun / Spraakpret. No content may be duplicated, resold, reused, distributed, displayed, translated, modified, reverse-engineered, disassembled, recompiled or otherwise exploited. You shall not upload to, or otherwise publish through social media sites, any of the contents, information or other material that infringes on Copyrights. It is intended for the use of the buyer of this product, only.