COVID-19 Information Book Grade 2/3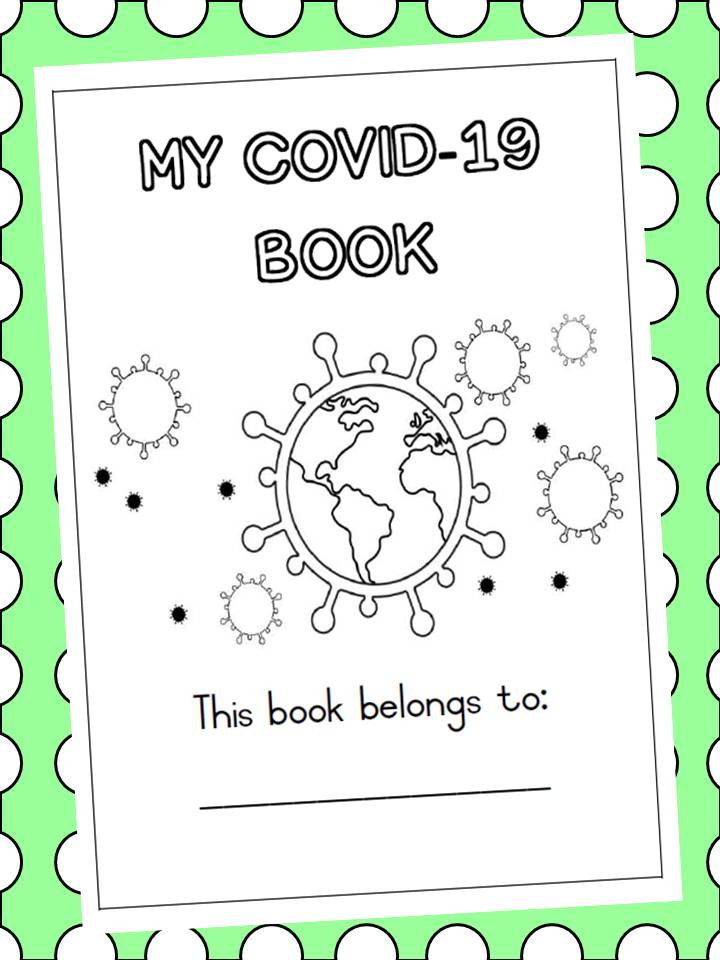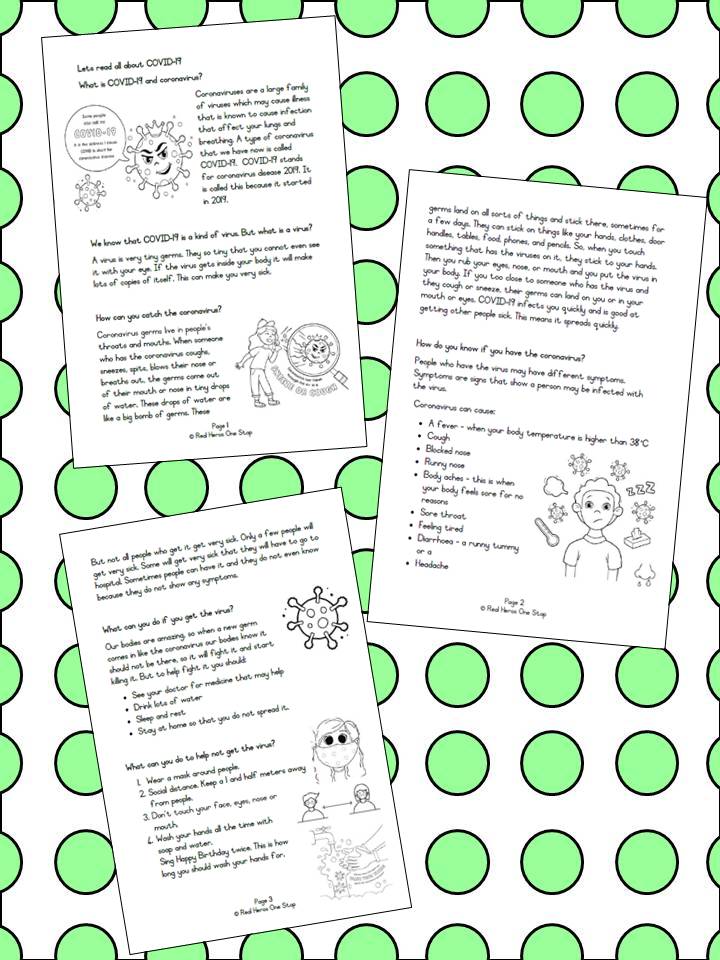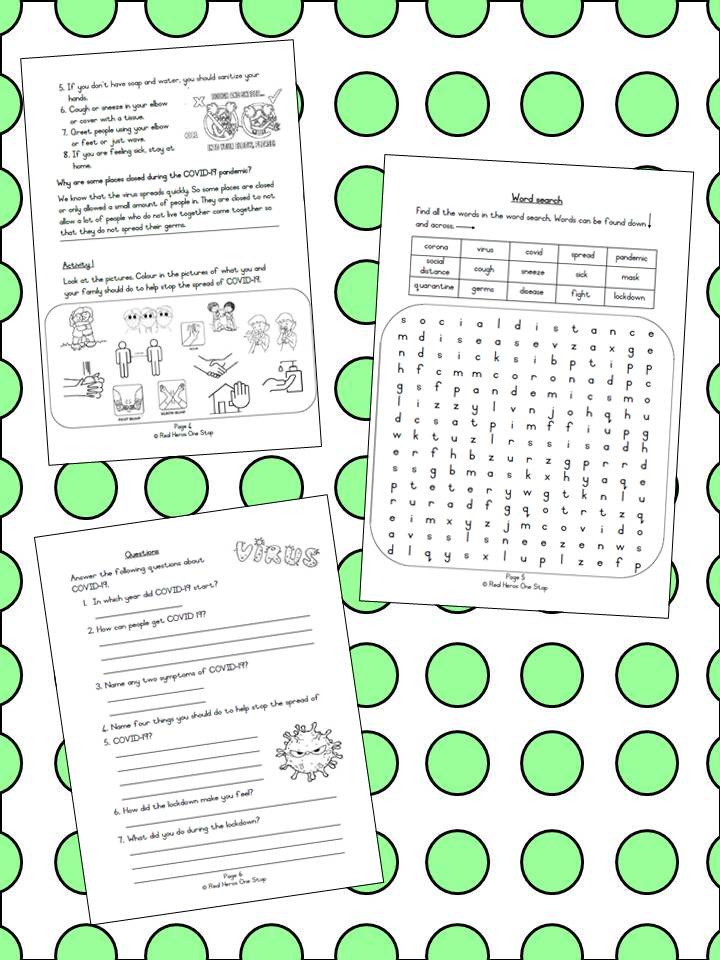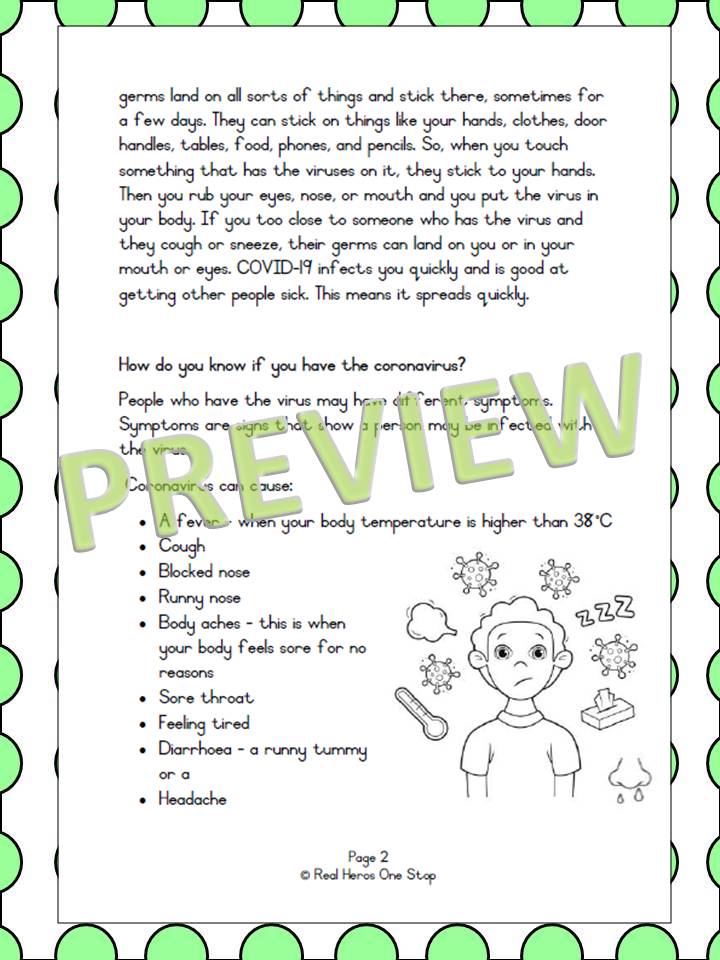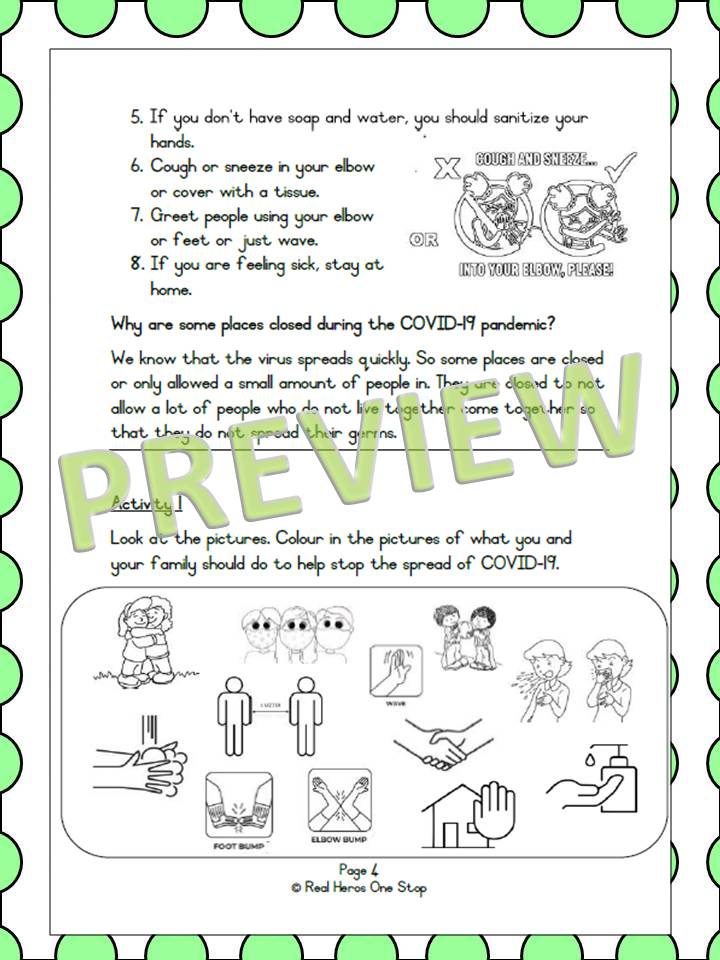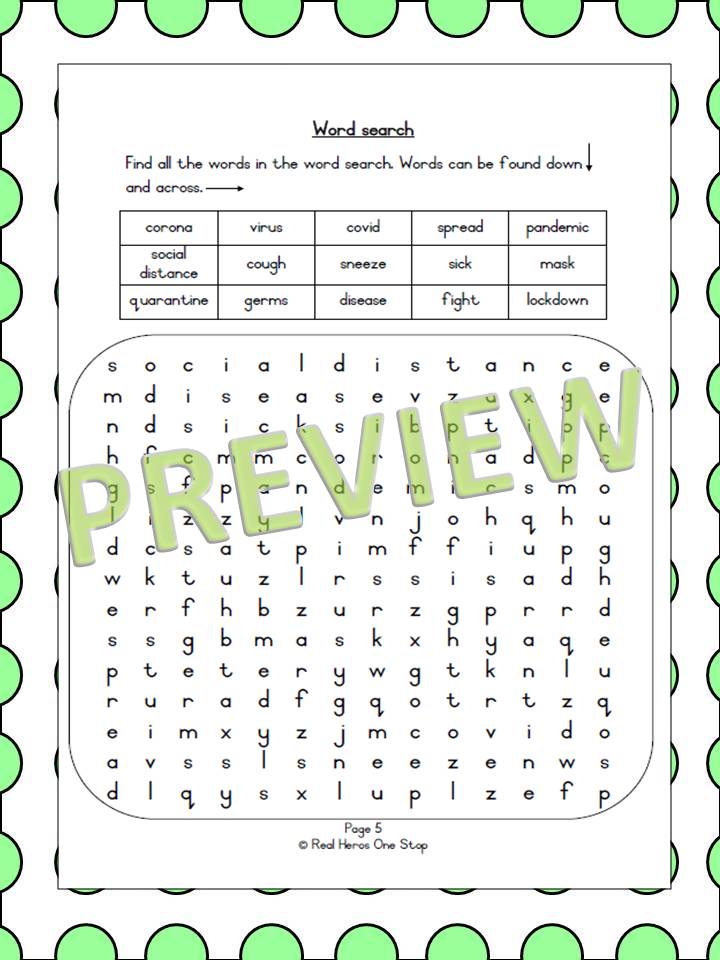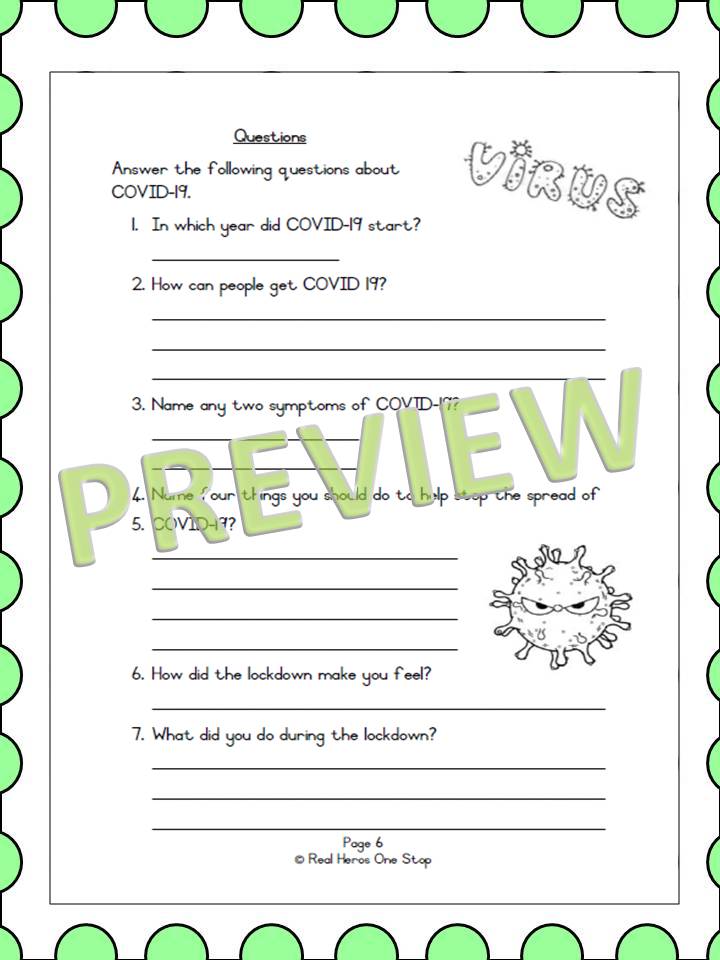 Resource Description
This book provides information on COVID-19 explained to children. The information provided in the pack includes:
What is COVID-19 and Corona Virus
What is a virus?
How do we get COVID-19?
What to do if we get COVID-19?
How do you know if you have COVID-19?
What can you do to help not get the virus?
Why some places are closed during this time?
There are 3 activities attached to reinforce the information.
Coloring in only the pictures of what you should do to stop the spread of COVID-19
Word search related to COVID-19
Questions Related to COVID-19
3 Page information pack explaining COVID-19 and what to do to help stop the spread of the virus. 3 Activities are attached to help reinforce the information.
Use, by you or one client, in a single end product which end users are not charged for. The total price includes the item price and a buyer fee.