Distributive Property of Multiplication Using Number Bonds-Differentiated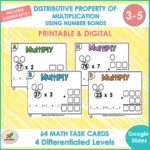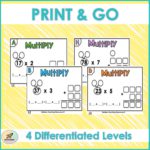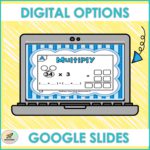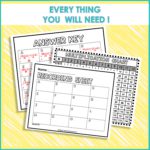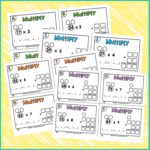 Resource Description
Multiplying large numbers can be challenging, but breaking down the steps of multiplication problems by using number bonds to apply the distributive property to multiplication can be a great way of helping your students with mental math and simplifying larger multiplication problems. This product includes 64 cards – 4 differentiated leveled task cards that will help your students to solve 2-digit number by 1-digit number multiplication problems with more confidence. They are simple and easy to use , Enjoy!
64 Task Cards.
4 Differentiated Levels of Task Cards.
1 Multiplication Chart.
4 Recording sheets.
Answer Keys.
Google Slides – 64 Task Cards.
Use, by you or one client, in a single end product which end users are not charged for. The total price includes the item price and a buyer fee.