"Eating Poetry" by Mark Strand Poetry Pack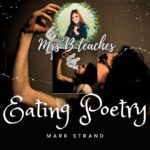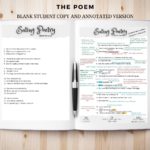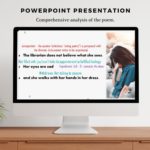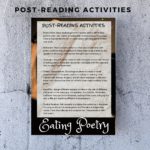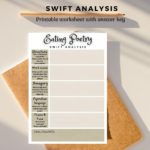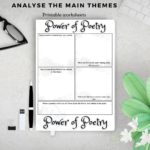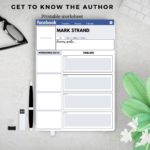 Resource Description
Indulge in the imaginative world of "Eating Poetry" by Mark Strand with this comprehensive digital poetry pack. Perfect for students of all levels studying English Literature, this pack includes a detailed PowerPoint presentation with comprehensive analysis, a blank student copy of the poem, an annotated version, worksheets on the author and themes, and a SWIFT analysis activity. Additionally, I have included suggested post-reading activities to help you engage with the poem and its meaning.
The PowerPoint presentation provides a visual and engaging way to explore the poem's themes, imagery, and structure. The annotated version of the poem includes additional insights and analysis to help students understand the poem's meaning and message. The worksheets and SWIFT analysis activity are designed to help students develop critical thinking, analysis, and literary interpretation skills.
Whether you're a student, teacher, or homeschooling parent, this digital poetry pack on "Eating Poetry" by Mark Strand is the perfect resource to help you gain a deeper understanding and appreciation of this thought-provoking and imaginative poem. With a range of materials to suit all learning styles, this pack will help you to unlock the rich meanings and imagery of this classic poem.
To respect my intellectual property, please familiarise yourself with the following terms of the license. Purchase of this resource entitles the user the right to reproduce the pages in limited quantities for single classroom use only. Duplication for an entire school system or commercial purposes is strictly forbidden without written permission from the publisher. If you wish to share this resource with another teacher, please purchase an additional license. Copying any part of this product and placing it on the internet in any form is strictly forbidden and is a violation of the Digital Millennium Copyright Act (DMCA). We understand the wonderfully collaborative nature of teachers, but we also believe that a teacher's integrity is the most valuable resource of all. Please feel free to contact me at mrsbteaches101@gmail.com if you have any questions.