English Studyguide Intermediate Phase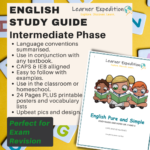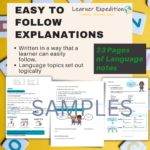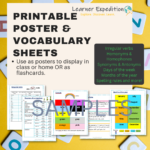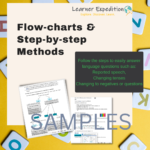 Resource Description
'English Pure and Simple' – The name says it all. This study guide does not overcomplicate things by using easy to follow explanations of the language content of the grade 4 to 5 curriculum. Suitable for the classroom or home school. The content focusses on topics that are normally covered or assessed in these grades. This guide could also be used for remedial purposes for older learners.
The guide consists of:
24 Pages of language conventions notes, processes, mind maps and examples.
Vocabulary lists, such as irregular verbs, degrees of comparison, homophones, days of the week and more. Print as posters or use in scripts.
Printable spelling rules which could be used as flashcards or laminate and display.
Parts of speech flipnotes.
Colourful pictures illustrates this useful guide and adds a fun element. Print in colour or greyscale for economical use.
Format: PDF file
This study guide was made with labour and love and is intended for the use of a single customer. Please order the classroom bundle if your intend is to use it for educational purposes in a school setting. This will entitle you to copy the study guide and use for a single year for your class/es. Do not resell this product.
Happy Teaching
The Learner Expedition
Use, by you or one client, in a single end product which end users are not charged for. The total price includes the item price and a buyer fee.