English – Types of verbs flashcards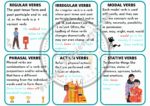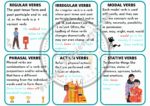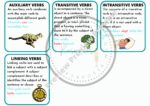 Resource Description
2-page printable flashcards in full colour.
Introduces the 10 different types of verbs in flashcard form.
Each flashcard contains a type of verb, description and example sentence.
Regular verbs
Irregular verbs
Modal verbs
Phrasal verbs
Action verbs
Stative verbs
Auxiliary verbs
Transitive verbs
Intransitive verbs
Linking verbs
Use, by you or one client, in a single end product which end users are not charged for. The total price includes the item price and a buyer fee.