Farm animals for Grade R – posters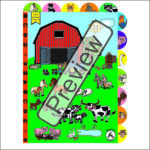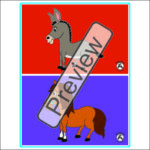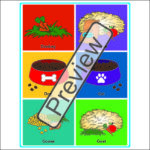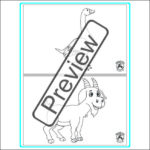 Resource Description
Farm animals poster and animal cards is a colourful and fun way to decorate your classroom walls.
Instructions for 5 games to play included.
Quick and easy way to teach your kids about farm animals:
* Male and female animals
* What are their young called
* The animal's sounds
* What do they eat and
* Additional interesting facts about each animal.
45 pages with colour or black and white, pictures. A must have for every classroom.
Intellectual Property All contents of this book and games, understood to include, but not limited to; text, graphic design, games, images or content, are the intellectual property of Speech Fun / Spraakpret. No content may be duplicated, resold, reused, distributed, displayed, translated, modified, reverse-engineered, disassembled, recompiled or otherwise exploited. You shall not upload to, or otherwise publish through social media sites, any of the contents, information or other material that infringes on Copyrights. It is intended for the use of the buyer of this product, only.