Find the locks for the key – place value to 99, decomposing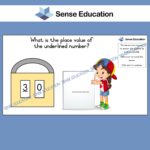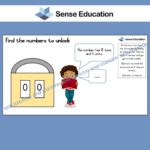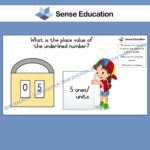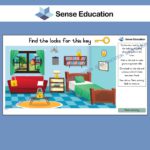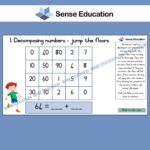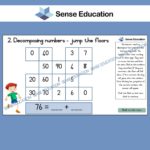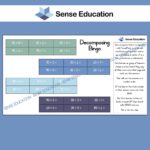 Resource Description
There is a room full of locks, but which lock opens the door? Find all the locks to open the door while jumping the floors. Be careful not to step on the wrong tile or it will fall away.
This interactive lesson consists of:
– Describing numbers in tens and units
– Work out the value of the underlined digit
– Decomposing numbers to 99
– Adding decomposed numbers together
BINGO! You did it and completed all the tasks to find the locks and the correct number combinations.
*Post a picture or video of the learners interacting with our content and share it on social media. Make sure to tag Sense Education so that others can see how learning can be fun.
Slides: 15
Subject: Mathematics
Content: Numbers, Operations and Relationships
Format Type: PowerPoint Presentation
Suitable for: Grade 1 – 2
Group size: Unlimited (Bingo game up to 4 learners/groups)
Copyright: Sense Education 2022
Use, by you or one client, in a single end product which end users are not charged for. The total price includes the item price and a buyer fee.