Geografie Graad 6 Opsommings – Kwartaal 1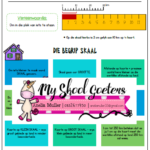 Use, by you or one client, in a single end product which end users are not charged for. The total price includes the item price and a buyer fee.
Resource Description
A4 PDF aflaaibare dokumente wat die volgende onderwerpe opsom:
1 Lengteligging en Breedteligging
2 Skaal
3 Atlasse, Wêreldstatistiek en Sake van die Dag
Uitbreiding van boonste onderwerpe wat opgesom is:
1 [O1E1] Lengteligging en Breedteligging op 'n Aardbol / Halfronde / Lengteligging en Breedteligging in grade op 'n Aardbol / Om plekke in grade van lengte- en breedteligging op die wêreldkaart te vind.
2 [O1E2] Die begrip SKAAL op 'n kaart
3 [O1E3] Soorte inligting in 'n Atlas / Kaartvaardighede / Kaarte van die Provinsies / Statistiek oor Suid-Afrika se Provinsies [hoogste punt, hoofdorpe, bevolking, landbou, nywerheid, toerisme] / Wêreldstatistiek [ langste riviere, hoogste berge, oseane, grootste woestyne, grootste lande volgens grootte, mees digbevolkte lande] / Sake van die dag om die Wêreld heen.
Opsommings gedoen vanuit Almal Verstaan Sosiale Wetenskappe Graad 6 Handboek.