Gr 8 Wiskunde Oefentoets + Memo: Eksponensiële vorms telgetalle, Eksponetwette, Numeriese patrone.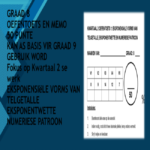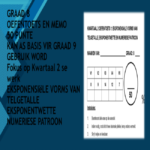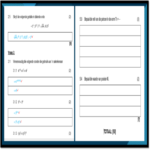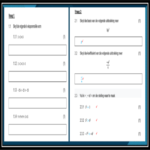 Resource Description
Graad 8 Wiskunde 50 punt oefentoets en Memo met nasien riglyne.
Die toets fokus op Eksponensiële vorms van telgetalle, Eksponetwette en numeriese patrone.
Die oefentoets fokus op Kwartaal 2 se werk.
Oefentoets kan as 'n assessering, werkkaart of as 'n basis vir Graad 9 gebruik word.
Die toets is 6 bladsye en die memo is 5 bladsye.
Use, by you or one client, in a single end product which end users are not charged for. The total price includes the item price and a buyer fee.