Graad 4 – Wiskunde Ondersoek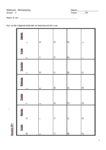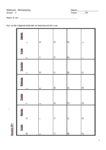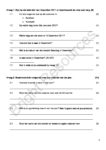 Resource Description
Wiskunde Ondersoek vir graad 4- kwartaal 1
Die werkkaart bestaan uit die volgende vrae wat hander oor:
Kalender
Maande van die jaar
Tyd
Hierdie werkkaart kan enige tyd van die jaar gebruik word vir hersiening of net ekstra oefening.
Bright Resources is created by Elize Steyn. All free and paid resources may be used for personal use. You may not sell them as your own. You may not distribute any of the resources. Thank you! Enjoy!