Graad 5 Afrikaans Eerste Addisionele Taal Formele Assessering Taak 4 & 5 Kwartaal 2 (2022)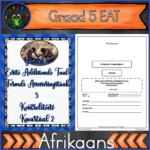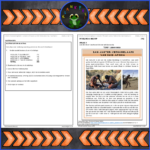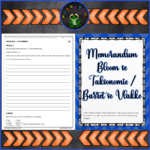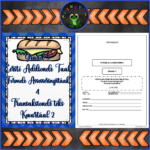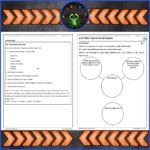 Resource Description
FAT 4 & 5: Graad 5 Afrikaans Eerste Addisionele Taal Formele Assesseringstaak Kwartaal 2 (2022)
Als is volgens puntetelling soos voorgestel in JOP (ATP).
TEMA: San-jagter-versamelaars van Suid-Afrika (Integrasie met SW)
Sluit die volgende in:
Respons op teks :
Literêre teks met begripstoets – San-jagter-versamelaars (15 punte)
Visuele teks met begripstoets – Grafiek (gunstelingkos) (10 punte)
Opsomming – Inligtingsteks oor die San (5 punte)
Taalstruktuur en -konvensies (10 punte)
Totaal: 40 punte
Skryftaak
Transaksionele teks: Ons maak gesonde toebroodjies
Totaal: 10 punte
Bevat alle stappe nodig in die skryfproses om dit makliker te maak vir die leerders om beter skryfstukke te skryf.
Word aangestuur in Pdf en Word formaat.
Opgedeel in twee aparte take.
Sluit memorandum met Bloom/Barret se vlakke in soos deur Dept. vereis.
Use, by you or one client, in a single end product which end users are not charged for. The total price includes the item price and a buyer fee.