Graad 5 Geografie Kwartaal 3 – Powerpoint skyfievertoning en PDF opsommings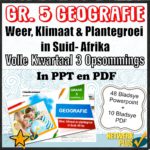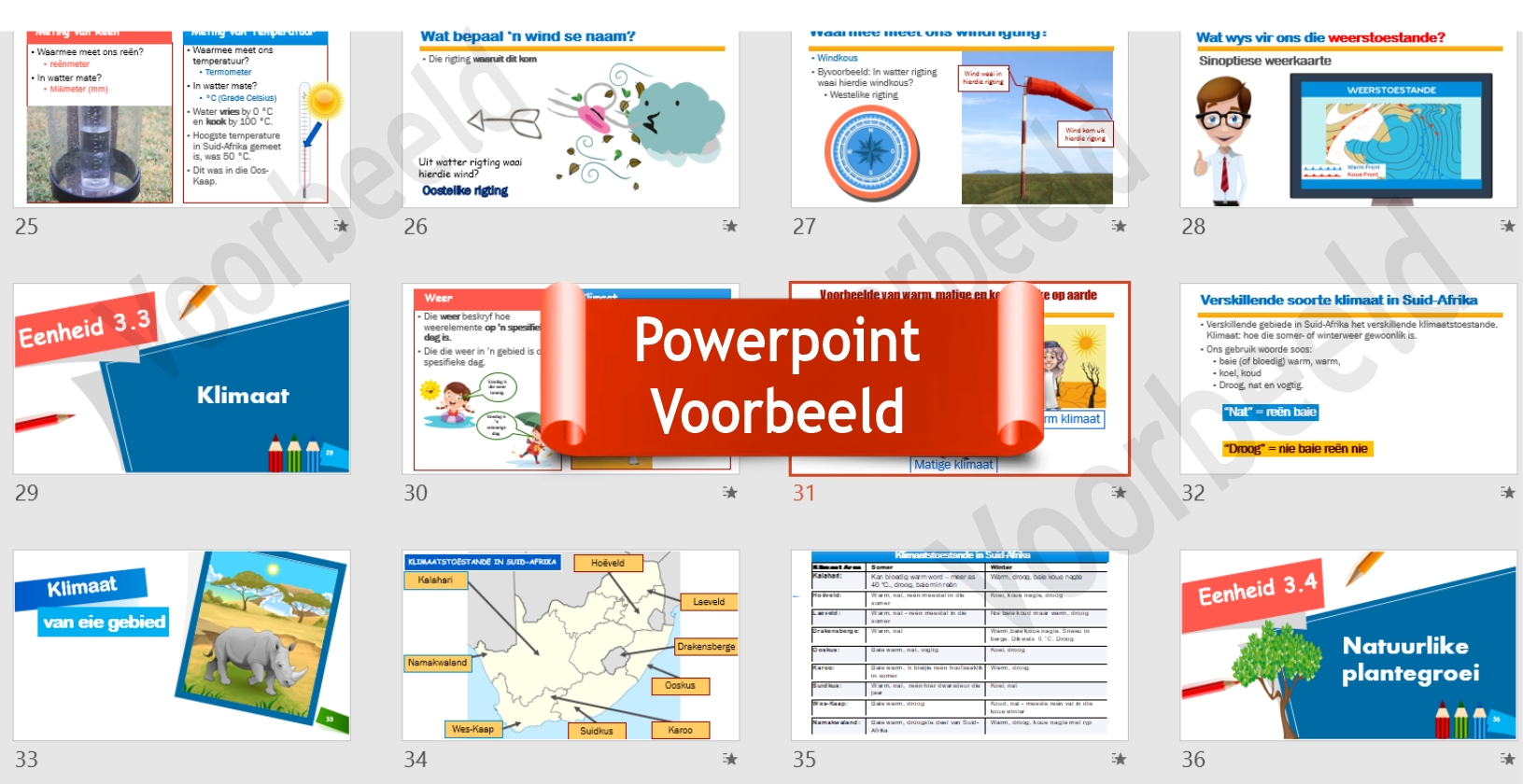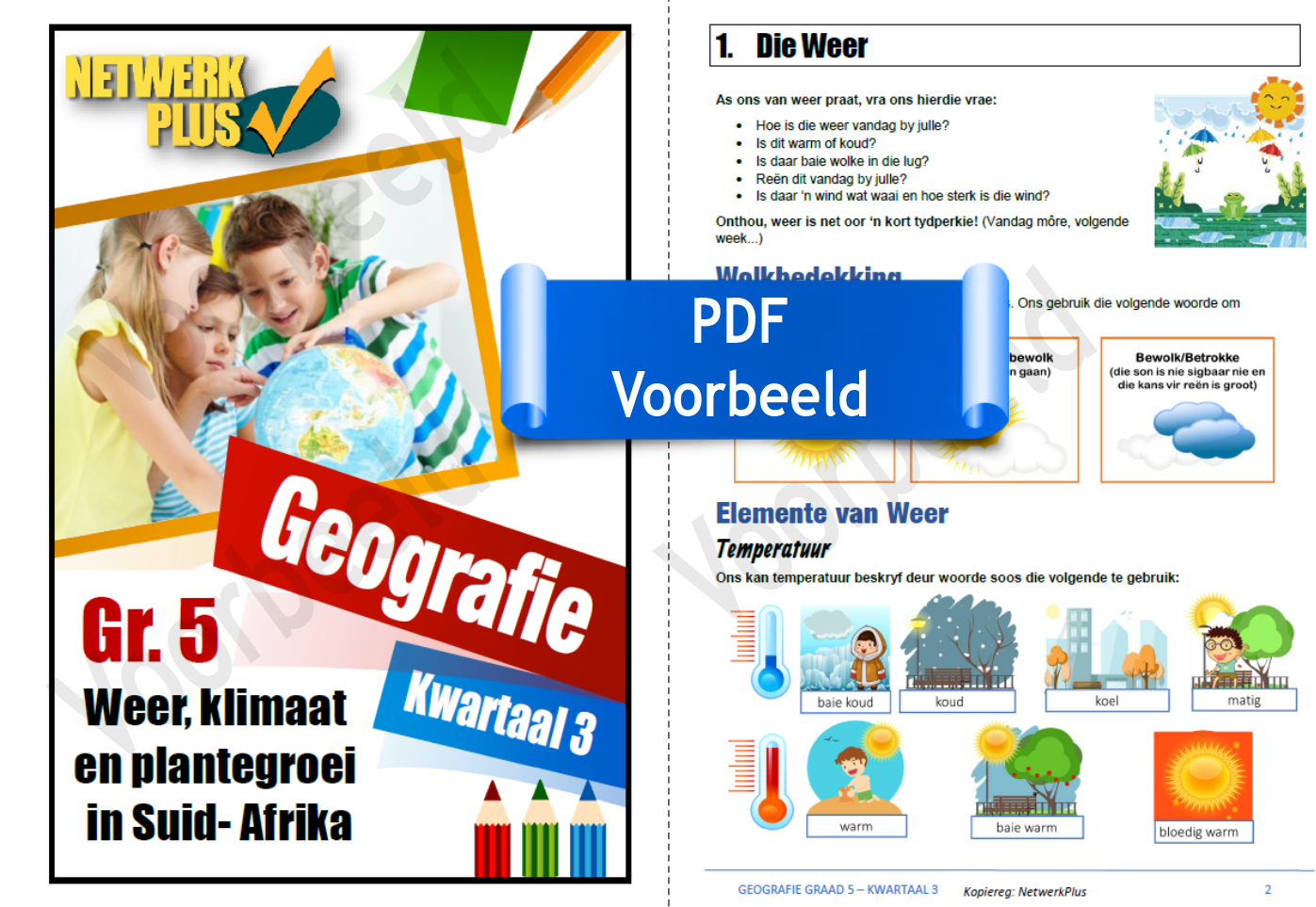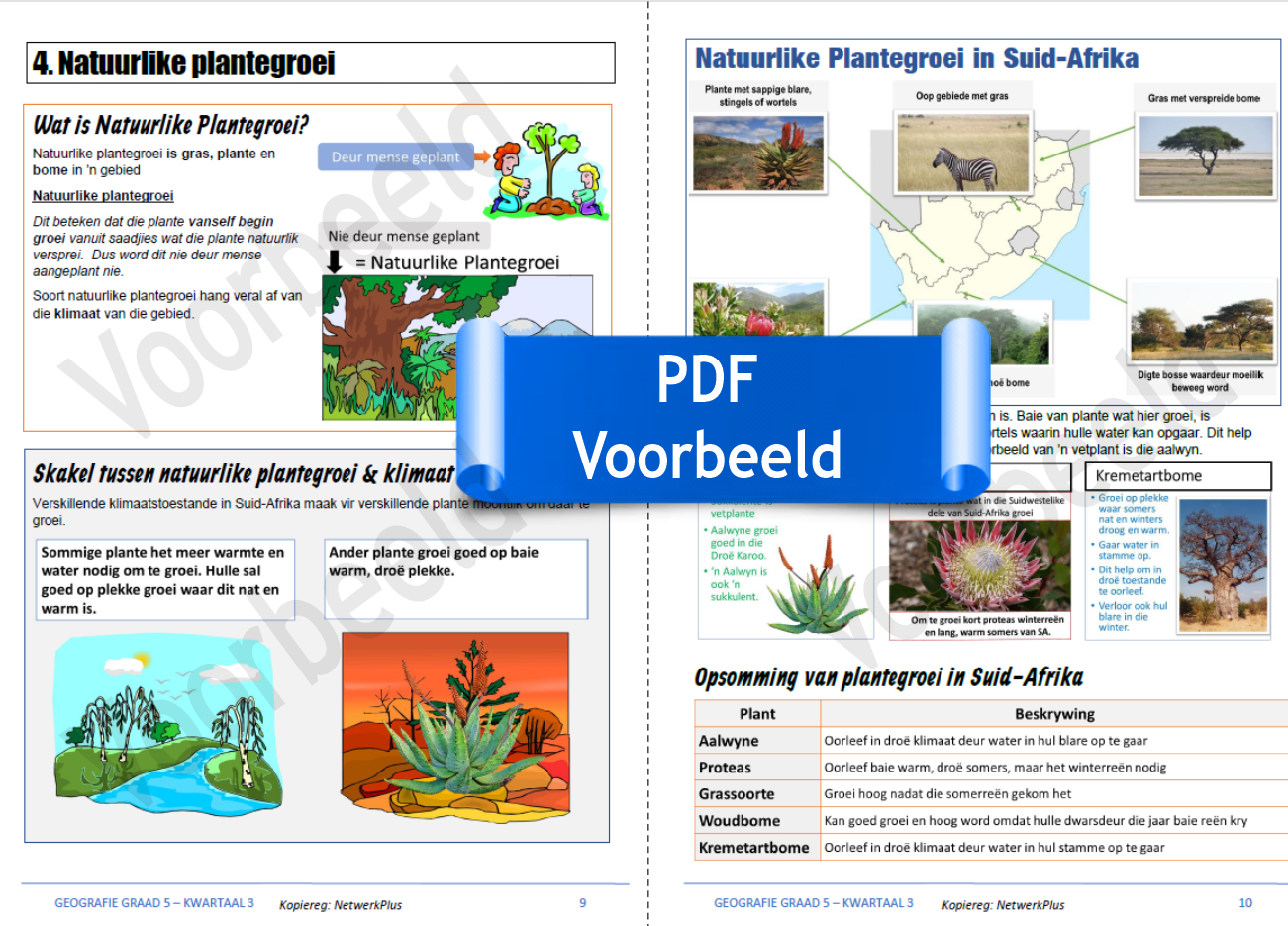 Use, by you or one client, in a single end product which end users are not charged for. The total price includes the item price and a buyer fee.
Resource Description
Gr.5 Geografie Kwartaal 3 opsomming met pragtige leersame illustrasies. (Volgens Platinum handboek)
Onderwerpe: KLIMAAT EN PLANTEGROEI
– Die Weer
– Reënval
– Klimaat
– Natuurlike Plantegroei
Geskik vir behandeling in klastyd, of vir eksamenvoorbereiding.
Sluit in:
48 bl Powerpoint skyfievertoning
10 bl PDF Opsomming om uit te druk vir leerders
Let wel: Die afbakenings vir toetse/eksamens verskil per skole, die skyfievertoning kan daarvolgens aangepas word.
Hierdie produk mag nie herverkoop word nie.