Graad 5 Natuurwetenskappe en Tegnologie (NWT) Kwartaal 4 (Oxford) – Opsommings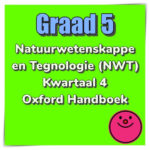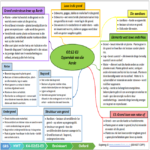 Resource Description
Hierdie produk bevat die hele kwartaal 4 se werk vir NWT Graad 5, en is gebaseer op die "Oxford" reeks – Opsommings
Eenheid 1:  Die Aarde beweeg.
Eenheid 2:  Rotse.
Eenheid 3:  Grond kom van rotse af.
Eenheid 4:  Grondtipes.
Eenheid 5:  Vorming van sedimentêre gesteentes.
Eenheid 6:  Gebruike van sedimentêre gesteentes.
Eenheid 7:  Fossiele in die rotse.
Eenheid 8:  Liggaan- en spoorfossiele.
Eenheid 9:  Die belangrikheid van Suid-Afrikaanse fossiele.
Wat is deel van die pakket?
Elke onderwerp bevat die "opsomming" en nuwe woorde met bypassende prente/fotos.
Elke eenheid het sy eie breinkaart.
Use, by you or one client, in a single end product which end users are not charged for. The total price includes the item price and a buyer fee.