Graad 5 Natuurwetenskappe en Tegnologie (NWT) Kwartaal 4 (Oxford)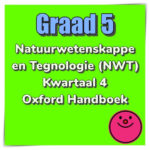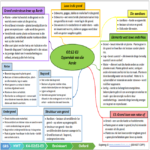 Resource Description
Hierdie produk bevat die hele kwartaal 4 se werk vir NWT Graad 5, en is gebaseer op die "Oxford" reeks.
Eenheid 1:  Die Aarde beweeg.
Eenheid 2:  Rotse.
Eenheid 3:  Grond kom van rotse af.
Eenheid 4:  Grondtipes.
Eenheid 5:  Vorming van sedimentêre gesteentes.
Eenheid 6:  Gebruike van sedimentêre gesteentes.
Eenheid 7:  Fossiele in die rotse.
Eenheid 8:  Liggaan- en spoorfossiele.
Eenheid 9:  Die belangrikheid van Suid-Afrikaanse fossiele.
Wat is deel van die pakket?
Elke onderwerp bevat die "opsomming" en nuwe woorde met bypassende prente/fotos.
Elke eenheid het sy eie breinkaart.
Aktiwiteite met antwoorde word gegee.
Werkkaarte met memorandums is ingesluit.
Produk is dadelik aflaaibaar nadat betaling gemaak is.
Use, by you or one client, in a single end product which end users are not charged for. The total price includes the item price and a buyer fee.