Graad 5 Sosiale Wetenskappe (SW) (Geografie en Geskiedenis) Kwartaal 1 (Platinum)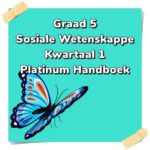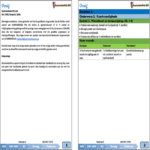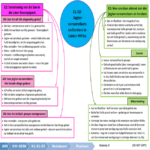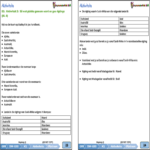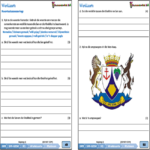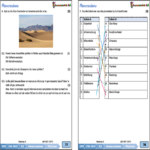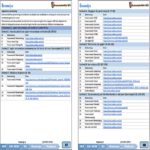 Resource Description
Hierdie produk bevat al die werk vir Sosiale Wetenskappe Graad 5, kwartaal 1 en is gebaseer op die "Platinum" Handboek in Afrikaans.
Geografie:
Eenheid 1:  Wêreldkaart en kompasrigting
Eenheid 2:  Afrika ons vasteland (oseane, lande en belangrikste stede)
Eenheid 3:  'n Fisiese kaart van Afrika
Eenheid 4:  Beelde van Afrika
Geskiedenis:
Eenheid 1:  Hoe ons uitvind oor jagter-versamelaars en herders
Eenheid 2:  Jagter-versamelaar samelewing van die San in die Later Steentydperk
Eenheid 3:  Medisyne uit plante
Eenheid 4:  Die jag en die pyl en boog
Eenheid 5:  Wat het die San geglo?
Eenheid 6:  San-rotskuns
Eenheid 7:  Die samelewing van Khoikhoi-herders in die Later Steentydperk
Pakkette sluit gewoonlik die volgende in, maar kan verskil van produk tot produk:
Oorsig vir die kwartaal met hoofpunte, sleutelwoorde en kort opsommings & hersiening.
Breinkaart per hoofstuk / onderwerp / kwartaal afhangende van die volume.
Uitgebreide opsommings: puntsgewys in kleur met prentjies en / of foto's.
Aktiwiteite met modelantwoorde.
Ekstra werksvelle met memorandums.
Use, by you or one client, in a single end product which end users are not charged for. The total price includes the item price and a buyer fee.