Graad 7 Ekonomiese en Bestuurswetenskappe (EBW) (Via Afrika) K1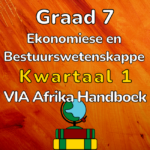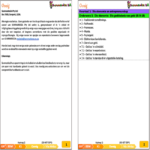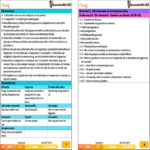 Resource Description
Hierdie produk bevat al die werk vir kwartaal 1 vir EBW Graad 7, en is gebasseer op die "Via Afrika" Handboek.
Onderwerp 1:  Die ekonomie:  Die geskiedenis van geld.
Onderwerp 2:  Die ekonomie:  Behoeftes en begeertes.
Onderwerp 3:  Die ekonomie:  Goedere en dienste.
Onderwerp 4:  Entrepreneurskap:  Sakeondernemings.
Die pakket bestaan uit die volgende:
Oorsig vir die kwartaal wat die opsommings en sleutelwoorde bevat.
Breinkaart van elke eenheid se werk.
Uitgebreide opsommings in kleur met prente en/of foto's.
Aktiwiteite met antwoorde.
Werkskaarte met memorandums.
Hierdie PDF dokumente is dadelik aflaaibaar na betaling gemaak is met PayFast.
Respekteer asseblief ons kopiereg.  Produkte is bedoel vir individuele gebruik.
Use, by you or one client, in a single end product which end users are not charged for. The total price includes the item price and a buyer fee.