GRAAD 9 GESKIEDENIS – DIE TOTSTANDKOMING VAN NAZI-DUITSLAND OPSOMMINGS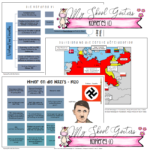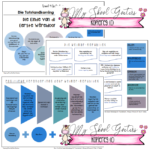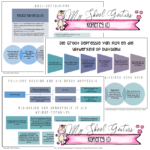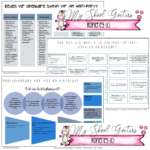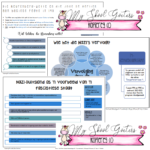 Use, by you or one client, in a single end product which end users are not charged for. The total price includes the item price and a buyer fee.
Resource Description
A4 PDF Aflaaibare opsommings (17 bladsye) oor die volgende:
~ DIE EINDE VAN DIE EERSTE WÊRELDOORLOG
~ DIE WEIMAR-REPUBLIEK
~ POSITIEWE VERANDERINGS DEUR WEIMAR-REPUBLIEK
~ DIE VERDRAG VAN VERSAILLES
~ DUITSLAND NA DIE EERSTE WÊRELDOORLOG
~ HITLER EN DIE NAZI'S – 1920
~ NAZI-OORTUIGINGS
~ DIE GROOT DEPRESSIE VAN 1929 EN DIE UITWERKING OP DUITSLAND
~ POLITIEKE GEVOLGE VAN DIE GROOT DEPRESSIE
~ MISLUKKING VAN DEMOKRASIE IN DIE WEIMAR-REPUBLIEK
~ REDES VIR OPENBARE STEUN VIR DIE NAZI-PARTY
~ HOE DIE NAZI'S IN DIE 1932- EN 1933-VERKIESING GEVAAR HET
~ MAGTIGINGSWET VAN 1833 EN DIKTATUUR
~ HOE HET DUITSLAND 'N DIKTATUUR GEWORD?
~ DIE NEURENBERG-WETTE EN DIE JODE SE VERLIES AAN BASIESE REGTE IN 1935
~ WIE HET DIE NAZI'S VERVOLG?
~ NAZI-DUITSLAND AS 'N VOORBEELD VAN 'N FASCISTIESE STAAT
~ VERGELYKING TUSSEN FASCISME EN DEMOKRASIE
Opsommings vanuit Via Afrika Handboek.
Ontwerp deur My Skool Goeters @ 2022