Grade 12 Term 3 – Presentation and Data Response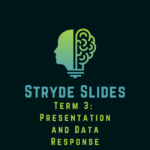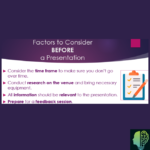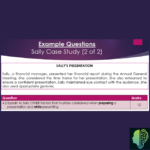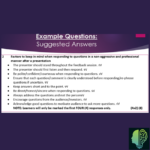 Resource Description
This slideshow contains a summary of the chapter that pertains to Grade 12 Business Studies Presentation and Data Response as set out by the Gauteng Department of Education and stipulated by CAPS.
These slides cover the following learning outcomes:
Presentation:

Factors to be considered before and during a presentation.
How to identify these factors from case studies.
Responding to questions in a non-aggressive way.
Areas of improvement for the next presentation.

Data Response:

How to design a multi-media presentation.
Examples of non-verbal presentation methods.
Impacts of the various visual aid types (advantages and disadvantages)
How to identify these visual aids from case studies.
Additionally, these slides:
Contain animations.
Contain simple pictures to illustrate the core idea of the content.
Are written in plain and understandable language to ensure that learners fully comprehend the content.
Contain additional case studies and questions, as well as suggested answers.
Are fully sourced and referenced throughout the slides.
Are colourful and pleasant on the eye
Enjoy, rate and please check back regularly to see if any new content has been added!
Use, by you or one client, in a single end product which end users are not charged for. The total price includes the item price and a buyer fee.