Grade 6 Social Sciences (SS) (Geography & History) Term 4 (Platinum)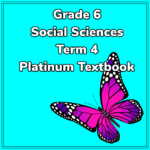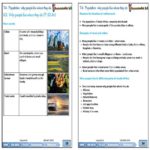 Resource Description
This product contains all the work for term 4 for SS Grade 6, based on the "Platinum" textbook.
Geography
Unit 1: People and provinces in South Africa.
Unit 2:  Why people live where they do.
Unit 3: Rural and urban areas.
Unit 4: People around the world.
Unit 5:  Case study of a city:  Rio de Janeiro.
History
Unit 1:  Indigenous healing in South Africa.
Unit 2:  Western scientific medical discoveries.
Unit 3: Breakthrough in surgery:  first heart transplant.
Unit 4:  Link between holistic and Western healing.
The package consists of:
Overview including new words.
Mind map of each units' work.
Activities with answers.
Extensive summaries in colour with pictures and / or photos.
Worksheets with memorandums.
Please respect our copyright.  Products are meant for individual use.
Use, by you or one client, in a single end product which end users are not charged for. The total price includes the item price and a buyer fee.