Javelin game – equivalent fractions up to tenths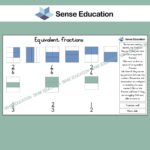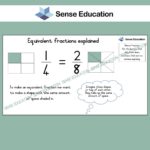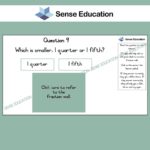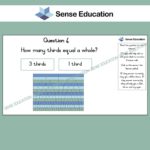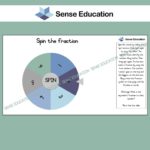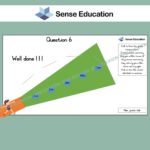 Resource Description
Maintain your posture, run to gain momentum and then throw the javelin as far as you can. Do you throw only 20 metres or are you able to achieve the full  100 metre distance? Let's find out while you answer questions about equivalent fractions.
This interactive lesson consists of:
– Discussing denominator and numerator
– Discussing what equivalent fractions are
– Discussing a fraction wall
– Matching equivalent pictures
– Answering questions about which fractions are equivalent by using the fraction wall
– Writing the fraction symbol and name
There might be rules you need to follow along the way, but you have the power and strength to do it! All the best for this sporty game.
*Post a picture or video of the learners interacting with our content and share it on social media. Make sure to tag Sense Education so that others can see how learning can be fun.
Slides: 19
Subject: Mathematics
Content: Numbers, operations and relationships
Format Type: PowerPoint Presentation
Suitable for: Grade 3
Group size: Unlimited
Copyright: Sense Education 2022
Use, by you or one client, in a single end product which end users are not charged for. The total price includes the item price and a buyer fee.