Kleuterskool-Gr R/Tuisskool/Gr 1 Emosies Les 1.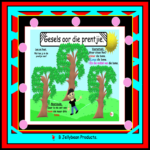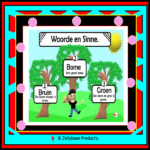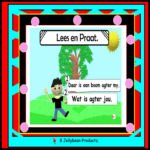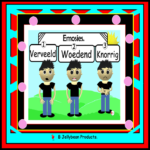 Resource Description
Luister en Praat aktiwiteite is voordelig vir U kind. In die les is daar baie geleenthede vir spraak ontwikkeling met lees en praat, oor emosies gesels, letters klank, woorde lees, luister en antwoord, lees en tel, spel, lees en kies die regte letter. Die les kan in die klas op die rekenaar gewys kan word en kinders kan kyk, lees en antwoord.
Flitskarte en werkaarte is gemaak saam die les.
Die les kan opgedeel word en oor die week as lees en praat lesse gebruik word om die les wat U het te kompliment.
Maak seker dat PDFs op U toestel gebruik kan word.
Wat is ingesluit?
PDF – Emosies Les 1 – Die les 20 bladsye (1 bladsy gebruiksvoorwaarde).
PDF – Emosies 1.1 – Flits kaarte 4 bladsye (1 bladsy gebruiksvoorwaardes).
PDF  – Werkkaarte 1 – 4  bladsye (1 bladsy gebruiksvoorwaardes).
Dankie vir U ondersteuning.
Use, by you or one client, in a single end product which end users are not charged for. The total price includes the item price and a buyer fee.