Number patterns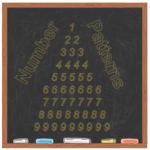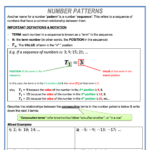 Resource Description
Document contains all the theory, explanations and tricks necessary to understand and do…
linear/arithmetic/numeric number patterns (that have a constant difference) and a simple method to determine the rule/equation (Tn)
understand and continue geometric patterns (using a constant ratio/multiple).
Dealing with Picture pattern problems
Also contains practice examples along the way and a copy with the memo answers included.
This is prepared for Grade 9, but doesn't change much from Grade 8 and is good recap for Grade 10!
Use, by you or one client, in a single end product which end users are not charged for. The total price includes the item price and a buyer fee.