Phonemic Awareness / Klankbewustheid
Sale!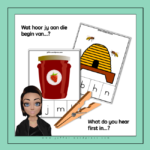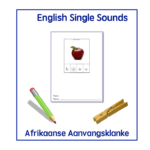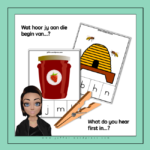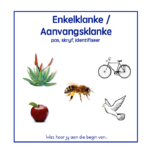 Resource Description
A listening activity with more than 250 cards for the Foundation Phase.
Say the word and have the children indicate the initial sound.
'n Ouditiewe persepsie aktiwiteit vir die Grondslagfase – met meer as 250 kaarte (64 velle met 4 kaarte per bladsy).
Benoem die prent en laat die outjies die aanvangsklank aandui.
[Afrikaans/English]
Copyright valid on all products. No resales allowed.