Preschool/Kindergarten/1st/ESL/Homeschool Resources-Careers Lesson 4.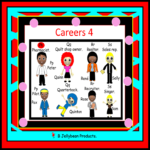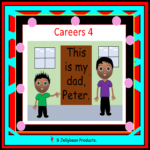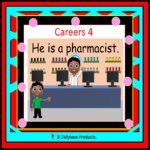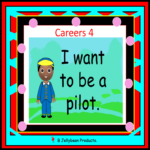 Use, by you or one client, in a single end product which end users are not charged for. The total price includes the item price and a buyer fee.
Resource Description
Reading is an important skill to develop. This lesson was created to focus on reading and learning new words. Worksheets and flashcards were made to go with the lesson.
Teachers could use this during circle time or as a part of the theme "Community Helpers/Jobs People Do"
ESL online teachers could use the lesson as it is and send the worksheets as homework.
What is included?
PDF- Lesson – 14 pages (1 page – terms of use).
PDF – Flashcards – 5 pages (1 page – terms of use).
PDF – Worksheets – 5 Pages (1 page – terms of use).
Make sure that your device supports PDFs.
Thank you for your support!
Leaving a review helps others discover the product!