Put out the fires – f sound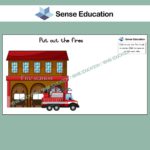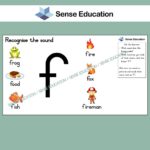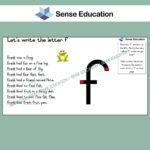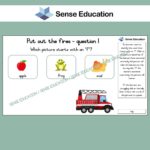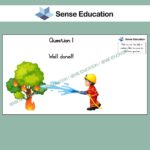 Use, by you or one client, in a single end product which end users are not charged for. The total price includes the item price and a buyer fee.
Resource Description
Quick! There is a fire alert ringing! Put on your gear and let's go. Quickly answer the questions so that the firefighters can put out the fires in different places.
This interactive game consists of:
– Recognising the "f" sound
– Writing the "f" sound
– Discussing things that start with an "f" sound
– Listening to a story and identify the words that start with an "f"
– Identifying pictures that starts with an "f"
Go on this journey with the firefighters and you are a true hero. You have helped to protect your community from going up in flames. Well done! Thank you for your courage and bravery.
Slides: 13
Subject: English
Format Type: PowerPoint Presentation
Suitable for: Grade R – 1
Group size: Unlimited
Copyright: Sense Education
*Post a picture or video of the learners interacting with our content and share it on social media. Make sure to tag Sense Education so that others can see how learning can be fun.