(6-9 years) 'Journal Writing' Resource Bundle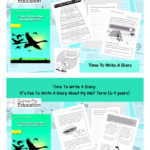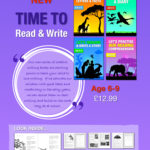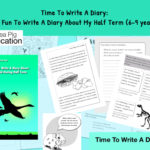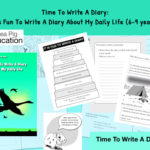 Resource Description
This is a bundle of resources for use with 6-9 years olds.
This series of lively work packs encourages children of 6-9 years to record their personal experiences in a diary. This will enable the child to practice their writing skills independently and to express their ideas freely. It will encourage them to write in more detail.
A diary is usually written in present tense. It is an informal piece of writing and may contain some colloquial English.
Diaries are fun to write and to re-read later. Older children will enjoy re-reading their old 'news' books, years and years later.
Encourage the child to write a diary everyday, once a week or just at special times, such as, Christmas or in the summer holidays, in the form of a journal.
Why spend hours of time preparing lessons. Download our teacher resources today.
Contains many hours of lesson plans.
Please click on individual resources for more details.
100 pages
Watch the video below, for a sneak peek inside this fantastic series…
Use, by you or one client, in a single end product which end users are not charged for. The total price includes the item price and a buyer fee.