COVID-19 (KORONAVIRUS) PAKKET – Opsommings, Werkstukke en Memo's.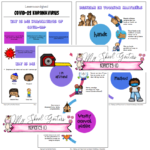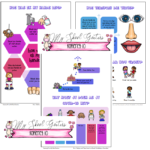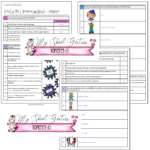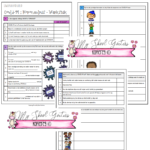 Resource Description
Hierdie pakket bestaan uit die volgende opsommings oor COVID-19:
1. Wat is die Koronavirus of Covid-19?
2. Wat is die Simptome?
3. Beskerm en Voorkomingsmaatreëls
a) Maskers
b) Hande
c) Sosiale Afstand
d) Vermy Oorvol Plekke
4. Hoe was ek my hande reg?
5. Hoe versprei die virus?
6. Hoe kan ons mekaar nou groet?
7. Wanneer jy siek voel.
8. Wat moet jy doen as jy COVID-19 het?
Werkstukke – 3 x A4 bladsye
Memo's – 3 x A4 bladsye
Opsommings – 6 x A4 bladsye
Bron: Departemente van Sosiale Ontwikkeling en Gesondheid
Ontwerp deur My Skool Goeters @ 2021. My School Stuff / My Skool Goeters
Use, by you or one client, in a single end product which end users are not charged for. The total price includes the item price and a buyer fee.