DIE VERJAARSDAGPARTYTJIE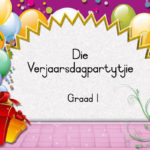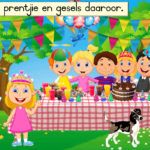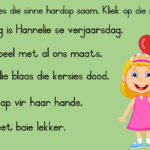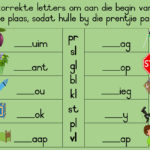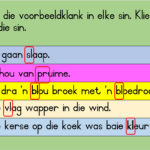 Resource Description
'n Les met aktiwiteite gebaseer op kurrikulum vir Graad 1 leerders met 'n saamsing liedjie.
Onthou om klank aan te skakel.
Nota aan Onderwyser:
U het graad 1 font nodig vir hierdie les.
LYS VAN LESSIES BESKIKBAAR IN HIERDIE REEKS:
Al hierdie lesse is gebaseer op die Departementele werkboek vir Graad 1 Afrikaans Huistaal.
Die Sirkus
Verdwaal
Die Sokkerwedstryd
Die Speelgoedwinkel
Die Kliniek
Pieter gaan Tandarts toe
Padveiligheid
Vervoer
Heuningbeer sit vas
Die Brand
Gister en vandag by die Skool
Die Weer
Die Storm kom
Ons Groentetuin
Die Wildtuin
Seisoene
Die Oseaan
Ollie die Olifant verdwaal
Troeteldiere
Pret in die Son
Ons Speel
Dis lekker om te Hardloop
By die Winkel
Ons Lees
Ek wens ek het 'n vis
Die Drie Beertjies
Die Verjaarsdagpartytjie
Use, by you or one client, in a single end product which end users are not charged for. The total price includes the item price and a buyer fee.