Gereed vir Skool: Werkboek 2.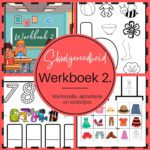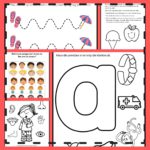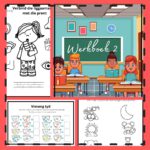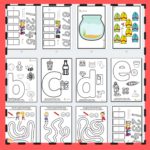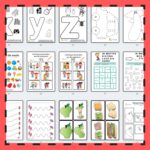 Resource Description
WriteAbility Gereed vir skool: Werkboek 2 is saamgestel deur 'n arbeidsterapeut en is daarop gerig om skoolgereedheidsvaardighede op 'n prettige en ouderdomstoepaslike wyse te ondersteun. Skoolgereedheid verwys na 'n kind se gereedheid om aan die vereistes wat tydens Graad 1, in die formele onderrigstelsel aan die leerder gestel gaan word, te voldoen. Hierdie werkboek is saamgestel met die doel om fondasievaardighede vas te lê wat die kern vorm vir verdere skolastiese leer en ontwikkeling. Dit is prettig en kan maklik tuis deur ouers of deur opvoeders in die klaskamer vir ekstra vaslegging benut word.
Die werkboek bestaan uit 'n verskeidenheid werksvelle, aktiwiteite, oefeninge, videos en fokus op die volgende ontwikkelingsvaardighede:
Fyn motoriese aktiwiteite om potloodgreep en knipvaardighede te ontwikkel
Voorbereidende skrifaktiwiteite
My liggaam en emosies
Visuele en Ouditiewe Persepsie aktiwiteite
Ruimtelike persepsuele vaardighede
Visuele opeenvolging
Klanke (skeur en plak, inkleur en beginklanke)
Algemene inligting om skoolgereedheid te ondersteun.
Werkboek bestaan uit volkleur asook swart en wit werksvelle. Kwaliteit van die prente is egter van so aard dat dit in swart en wit of grysskaal gedruk kan word. 72 Drukbare bladsye. 
Use, by you or one client, in a single end product which end users are not charged for. The total price includes the item price and a buyer fee.