Graad 1 Afrikaans Werkboek + Dubbelklank en bl, br, kr, gr, st, sl muurkaarte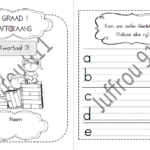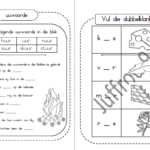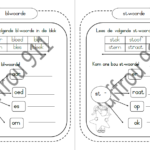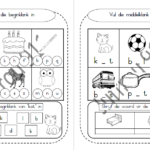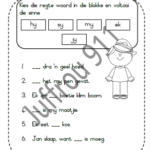 Resource Description
Graad 1 Afrikaans Werkboek Kwartaal 3 sluit die volgende inhoud in:
1. Hersiening van skryf van kleinletters
2. Pas die kleinletters by hul hoofletters
3. Beginklanke – verskeie aktwiteite
4. Middelklanke – verskeie aktwiteite
5. Klank aktiwiteite slegs a, b, e, o en u
6. Dubbelklanke: aa, ee, oo en uu – Verskeie oefeninge
7. Hersiening van bl, br, kr, st, sr, sp en gr
8. Bou woorde
9. Bou sinne
10. Begripstoets
11. Selfstanige naamwoord en Persoonlike voornaamwoorde
Werkboek is 31 bladsye lank en daar is 14 kleur A4 plakkate.
Use, by you or one client, in a single end product which end users are not charged for. The total price includes the item price and a buyer fee.