Handskrif: Hasie Hop Klankvorming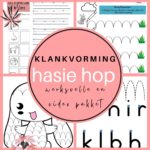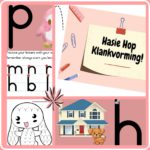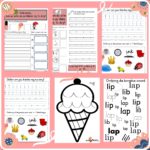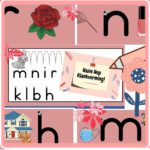 Resource Description
Die "Hasie Hop" klankvormingsprogram is ontwikkel om die vorming van die klanke te oefen, wat gelei word deur die vorming van die "hasie hop"-patroon. Dit behels klanke wat deur 'n afwaarts en opwaartse beweging gevorm word en almal in dieselfde posisie of oriëntasie begin.
Die korrekte begin en vorming van klanke sal bydra om die omkering van klanke tydens skryf te voorkom / te verminder. Die program fokus op die aanleer van die korrekte vorming van klanke deur middel van 'n video / PowerPoint aanbieding en werksvelle en aktiwiteite vir vaslegging. Die program kan deur ouers, terapeute en opvoeders benut word as deel van die onderrigproses, vaslegging tuis en/of terapie.
Program sluit die volgende in:
Video met riglyne vir opvoeder/ouer.
PowerPoint aanbieding vir klaskamer. (Kan benut word om eie video te maak).
Muurkaart van die "Hasie Hop" klanke.
Gegradeerde werksvelle (klanke en branderpatroon 50 drukbare bladsye).
Ouditiewe en visuele diskriminasie aktiwiteite om klankvorming en perseptuele vaardighede te oefen.
Visuele voorstelling vir die leerder se werkstafel.
Program is beskikbaar in Engels en Afrikaans
Use, by you or one client, in a single end product which end users are not charged for. The total price includes the item price and a buyer fee.