History Test Term 3 and MEMO Grade 7 The Dutch Settlement in South Africa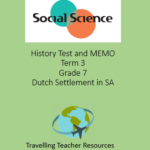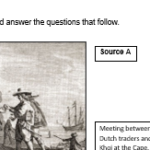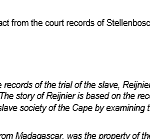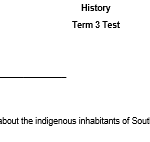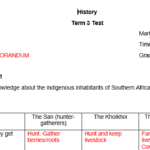 Resource Description
History Test Term 3 and MEMO
Grade 7 The Dutch Settlement in South Africa.
Term 3 Topics: The Khoi, San and African farmers, Dutch Settlement. The VOC. Slavery in South Africa.
Mark allocation: 50
Sections/questions:4
Pages: 6
Sources:4
Student resources would be Platinum, Oxford successful Social Sciences and Social Sciences Today textbooks.
Word document.
History Term 3 Test and MEMO for Grade 7
Use, by you or one client, in a single end product which end users are not charged for. The total price includes the item price and a buyer fee.