Island-hopping Reading Program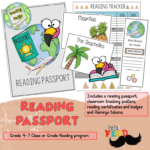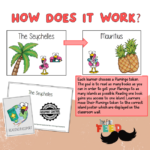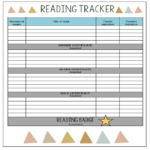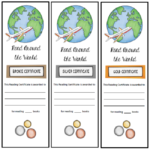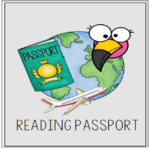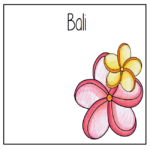 Resource Description
This Island-hopping Reading Program is designed to motivate and stimulate the learners in your class to read books throughout the year. This resource is equipped with reading passports, tracking posters, flamingo tokens, reading certificates and badges.
A break-down on what this resource contains:
– Reading Passport:
Instruction page
Profile identity page
Inserts for 20 islands around the world.
19 Flamingo fun facts
Reading trackers chart
– 19 Island tracking posters
– An Hawaii poster
– Island props for the Hawaii poster
– 12 Flamingo token name tags
– Bronze, Silver, Gold and Reading Badge certificates
– Reading badge templates
– Island Hopping heading
How the reading program works:
Learners receive a flamingo token and a reading passport. The tracking posters should be placed in order on the classroom wall for all to see. Once a learner completes a book, they receive a stamp in their passport and their flamingo can go "island-hopping" and be stuck on the corresponding poster on the classroom wall. Learners love to see how all their classmates are progressing and it creates friendly competition between them. For every five books read, a reading certificate is awarded. Once the final island has been reached, a reading badge is awarded and learners can place their flamingo anywhere on the large island printout next to various island props.
Recommendations:
– The reading passport works best when printed A5 or A6 size.
– Use stickers or a stamp to "stamp" learners passports.
– Print the 19 Island posters on A4 sized paper and laminate before sticking on your classroom wall.
– Print the island background on A3 or A2 sized paper and laminate.
– Print the Hawaii props on A4 sized paper and laminate.
– Print the flamingo tokens and laminate and then cut out individually.
– Print the certificates on cardboard and laminate the badges.
Please do not distribute or share my resources with colleagues and friends.