Klankvorming: Ons leer speel-speel skryf.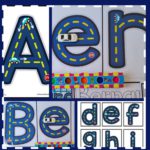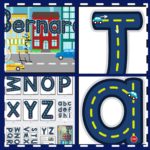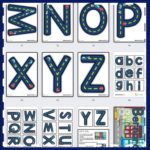 Resource Description
Wanneer klankvorming 'n outomatiese proses word, kan 'n kind skryf sonder om te dink aan "hoe" om elke klank te vorm en kan daar dus meer aandag geskenk word aan die taak wat ter sprake is. Wanneer klanke korrek gevorm word, is kinders minder geneig om hul klanke om te keer (om klanke om te draai) wanneer hulle skryf.
Tydens die aanleer van klanke is die korrekte klankvorming uiters belangrik en speel multi-sensoriese handskrifstrategieë 'n noodsaaklike rol. Hierdie hulpbron is 'n prettige manier om die korrekte klankvorming te oefen. Gebruik 'n speelgoed-motor om op die pad te ry om elke klank te oefen, gebruik 'n vinger om die klank na te trek, of 'n witbord pen om die klank op die gelamineerde oppervlak te skryf. Onthou dat klanke op die regte plek moet begin en korrek gevorm moet word. Dit is altyd lekker om die klanke in mediums soos sand, jellie en skeerroom te oefen vir sensoriese spel en vaslegging.
Die hulpbron kan in A4 en A3 gedruk word, wat 'n groot oppervlak bied om klankvorming te oefen (vir jonger leerders). Kleiner grootte klanke word ook voorsien en kan uitgeknip, gelamineer en gebruik word om woorde te bou. Woorde kan dan speelsgewys geoefen word deur op die lyne na te trek en die korrekte klankvorming te oefen. Beide hoofletters en kleinletters word by hierdie hulpbron ingesluit.
Hierdie hulpbron is in beide Afrikaans en Engels beskikbaar.
68 Drukbare bladsye (PDF) WriteAbility
Use, by you or one client, in a single end product which end users are not charged for. The total price includes the item price and a buyer fee.