Let's write sentences: Remedial strategy, worksheets, and activities.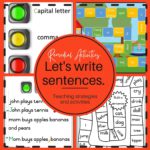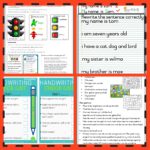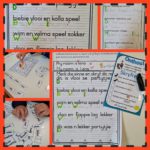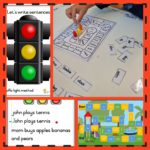 Resource Description
This resource was compiled by an occupational therapist, specifically for learners in the foundation phase who struggle with using the correct punctuation (e.g., capital letters, full stop) when writing sentences.
The strategy is particularly suitable for visual perception and spatial planning difficulties and challenges in attention and focus. Learners with perceptual and attention, and concentration challenges often find it challenging to use punctuation correctly during writing tasks. Sentences often flow "together" due to a lack of correct punctuation.
This resource includes an easy classroom strategy and can be used for "beginner" sentence writers or a remedial strategy for learners with challenges. The strategy is easy to learn and apply and includes several worksheets and activities.
This resource consists of:
Classroom strategy
Classroom Posters,
Printable worksheets,
Board games and activities.
Handwriting checklist for learners.
It can also be used as a home program by parents or therapists. This resource is also available in Afrikaans WriteAbility
Use, by you or one client, in a single end product which end users are not charged for. The total price includes the item price and a buyer fee.