Riglyne vir Handskrif: Muurkaarte (Potloodgreep, Postuur en Posisionering)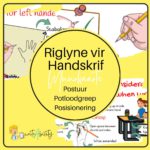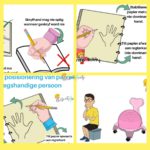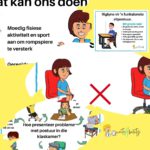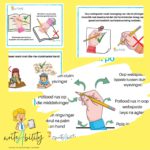 Resource Description
Hierdie hulpmiddel sluit 3 stelle muurkaarte in. Muurkaarte kan ook individueel aangekoop word.
Funksionele Sitpostuur: Riglyne vir die klaskamer – sluit ses muurkaarte in wat fokus op riglyne vir korrekte sitpostuur, moontlike aanpassings vir die klaskamer en riglyne vir die identifisering van onvoldoende sitpostuur in.
Muurkaarte: Riglyne vir 3-punt potloodgreep – vyf A4 muurkaarte met riglyne vir handhawing van 'n dinamiese potloodgreep. Geskik vir die klaskamer ter ondersteuning van potloodgreep en handskrif-ontwikkeling. (Links en regs)
Ergonomiese oorwegings tydens handskrif -2 muurkaarte (Korrekte posisionering van papier/werksboek vir links en regshandige leerders).
13 PDF bladsye
Use, by you or one client, in a single end product which end users are not charged for. The total price includes the item price and a buyer fee.