5 Words a Week! Sets 6-7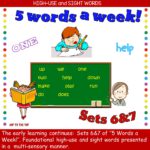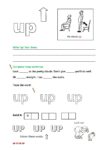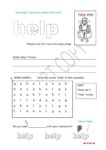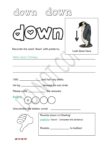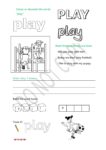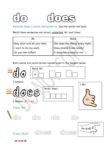 Resource Description
We continue our quest to make spelling easier for young learners: sets 6-7 include another array of high-use and sight words commonly encountered at the foundational level.
The more a child 'plays' with words, the more fluently they are able to read, write and spell.
The multi-sensory approach encourages active participation, repetition and memorisation.  Depending on the individual student, this product is suitable for ECD, Grade 1. ESL and home-schooling.
Have some pencils and crayons ready! Word artistry is about to happen!
Hop To the Top/ Jean Blackman
Use, by you or one client, in a single end product which end users are not charged for. The total price includes the item price and a buyer fee.