Dobbelsteensomme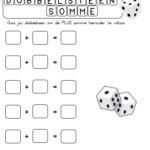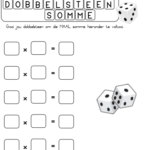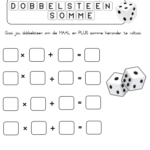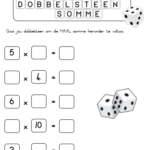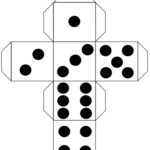 Resource Description
Oefen PLUS en MAAL somme deur dobbelstene.
Die produk sluit in:
1. 'n Dobbelsteen templaat om jou eie dobbelsteen te maak.
2. 4 Bladsye met oefeninge met dobbelstene om plus en maal somme vir kinders meer pret te maak.
Die leerder moet die dobbelstene meer as een keer gooi om die somme te voltooi.
Byvoorbeeld:
Leerder gooi dobbelsteen en skryf getal neer.
Leerder gooi weer die dobbelsteen en skryf weer die getal neer.
Nou tel die leerder die twee getalle bymekaar
Use, by you or one client, in a single end product which end users are not charged for. The total price includes the item price and a buyer fee.