Graad 6 Wiskunde Kwartaal 3 – Toets 1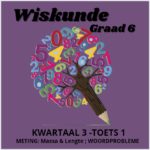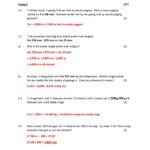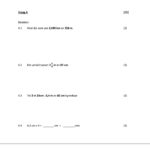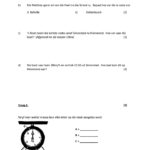 Use, by you or one client, in a single end product which end users are not charged for. The total price includes the item price and a buyer fee.
Resource Description
Hierdie is die eerste TOETS van Kwartaal 3.  Dit handel oor meting, meer spesifiek massa en lengte/afstand.  Wat hierdie toets moeilik maak is die feit dat ons nou met desimale getalle moet werk, bv 30,65 m of 2,045 kg ens.   Leerders moet die omskakeling van eenhede BAIE goed ken en verstaan. Soos in al die ander vraestelle toets ons of die leerder sy/haar kennis van meting kan toepas in woordprobleme.   Hierdie toets het 'n totaal van 70 punte en 'n volledige memorandum is ingesluit.  Dit is geskik vir onderwysers, ouers en leerders.