Grade 4 Social Sciences Term 3 workbook (Geography and History)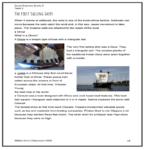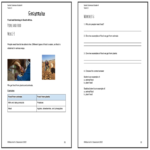 Resource Description
The learner-friendly workbook consists of summaries and activities based on the adapted ATP. The contents of weeks 1-10 are set out logically.
It contains a memorandum. It is only available in PDF format.
It is also available in Afrikaans. Miss Anri's Classroom
Copyright Copyright on products sold is owned by Miss Anri's Classroom. No products purchased can be sold by any party other than Miss Anri's Classroom. Making use of Miss Anri's Classroom content No material hosted on the website may be reproduced without consent from Miss Anri's Classroom or the concerned seller. This includes but is not limited to images, articles and links. It is the responsibility of the user to ensure that they have the appropriate software to open and to make use of the products sold on Miss Anri's Classroom. Community Guidelines Users who wish to comment on blog posts are welcome as long as it does not contain any form of hate speech or advertisements. Miss Anri's Classroom will never sell or distribute contact details gathered from the shopping process.