Math. Line and rotational symmetry posters. CCC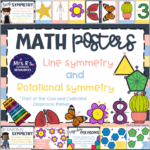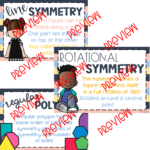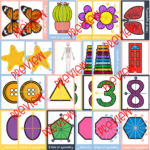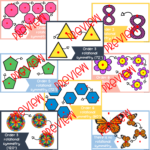 Resource Description
This product contains 26 posters. Three posters explain what line/ reflection symmetry and rotational symmetry are, and the rest provide examples of these types of symmetry.
The line symmetry examples have the images with the lines of symmetry indicated, as well as blank copies for you to print and laminate. Learners can then draw in these lines with whiteboard markers as part of an activity, or to complete the posters for display purposes.
This product is also available in Afrikaans. It forms part of my 'Cool, Calm and Collected' classroom theme. Take a look at my store for more posters in this theme.
This product is for single classroom use only. It may not be distributed in any format without my permission.
My products are for single use only. You may not share these documents with anyone else (electronically or in hard copy) without my permission.