Pakket: Flitskaarte: Dubbelklanke
Sale!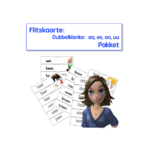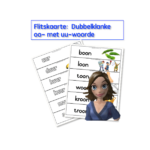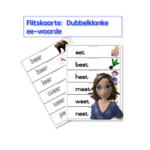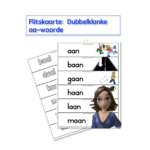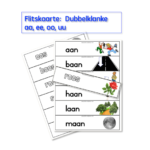 Resource Description
aa, oo, uu, ee
Verskillende woordelyste volgens rymwoorde/woordfamilies in twee verskillende lettertipes. Gebruik as flitskaarte, spellyste of op die woordmuur.
Die woorde kan na getrek of geflits word.
Hierdie flitskaarte is ook as deel van die 'Enorme Klanke Mengelmoeskardoes' beskikbaar.
Copyright valid on all products. No resales allowed.