English CVC beginner reading and writing booklet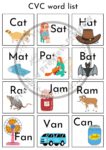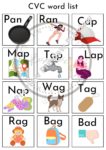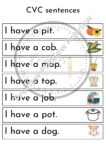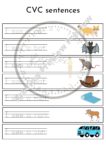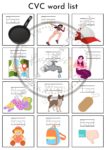 Use, by you or one client, in a single end product which end users are not charged for. The total price includes the item price and a buyer fee.
Resource Description
28-page booklet includes:
7-page vocabulary sheets including words and pictures assist children in recognising and learning the words.
7- Page assisted writing vocabulary sheets.
7-page basic sentence reading sheets introducing the "I see a …, and I have a …" sentence structures with pictures to assist children in learning the sentences.
7-page basic sentence-assisted writing sheets.