English HL Present Perfect Tense PowerPoint Quiz and Worksheet Term 2 Grade 6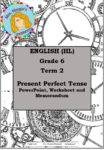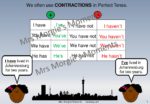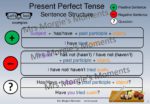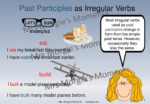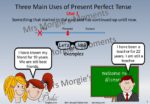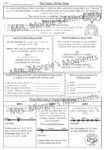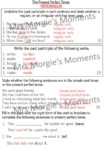 Resource Description
Perfect for an introduction lesson to the perfect tenses. This is a tense that the learners really battle with.
With a simple, logical approach in this 18 slide, animated presentation, the learners should understand the following concepts:
The past participle using regular and irregular verbs in present perfect tense
The 3 basic uses of present perfect tense
The difference between simple past tense and present perfect tense
Sentence structures of the present perfect tense
The PPT finishes with a quiz to establish the learners' understanding of this problematic tense.
In addition this mini unit comes with a worksheet which has all the rules in a nutshell, pertaining to this tense. There are language practice activities with an animated, memorandum for easy review and corrections. ( PPT and PDF formats) Mrs Morgie's Moments
Use, by you or one client, in a single end product which end users are not charged for. The total price includes the item price and a buyer fee.