English PowerPoint: Comma Sense: Usage and rules using the comma Intermediate Phase Grade 4 -7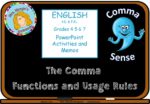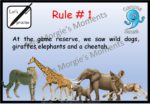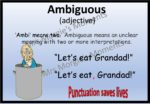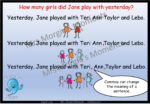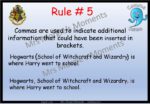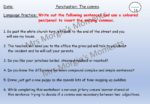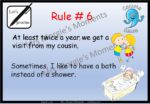 Use, by you or one client, in a single end product which end users are not charged for. The total price includes the item price and a buyer fee.
Resource Description
This animated, PowerPoint (28 slides) is a great tool to show your learners exactly how and where to use commas accurately and how it clarifies meaning and avoids ambiguity in writing. This PowerPoint presentation contains comma rules with examples and practice sentences. It also includes Language Practice exercises with an animated memorandum.
This PowerPoint highlights the six most common ways commas are used and clarifies when to use each by providing the rules and examples.
When should commas be used?
Commas are used to separate items in a series (list).
Commas are used to separate adjectives in a sentence.
Commas are used to show where one clause ends and another one begins (main and subordinate clauses).
Commas are used to separate direct speech from the rest of a sentence.
Commas are used to indicate additional information that could have been inserted in brackets (parenthesis).
Commas are used to separate a fronted adverbial from the rest of the sentence.